When I pick any book to read, I am always on the lookout for quotes. One the best things I love about quotes is that they have a way of inspiring you so much that your heart is sure to beat with excitement.
One quote I love so much is from Marianne Williamson's Book " "Return to Love". I first came across this quote in a film titled " Akeelah and the Bee". Thereafter, I did more research on it and came by the book. Here is the quote below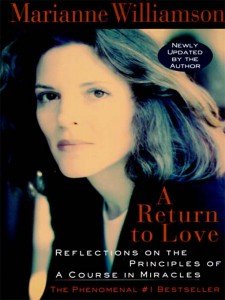 It a powerful quote that has leaved on for decades. it packs a lot of lessons and I am going to share with you 5 lessons from this quote.
You are Powerful
You have a light in you that makes you not to be inadequate. You limit yourself when you seek the validation of the others .
You were created for greatness, programmed for success and destined for achievement. That's the life you are destined to live on earth. Who says you can't be a shining light.
Must Read: When the Heart Calls: Awakening the Power Inside You
Doubt is Man's Battle
A wise man once said that our battle is our thoughts. Though oversimplified, there is a lot of truth in it.
How many times have you allowed obstacles to dictate what your potential is?
How many times have you limited yourself to the situations around you?
Its no wonder the bible says you should guide your thoughts. As long as you have doubts about yourself, you can't go far.
MUST READ: When The Heart Calls to Never Give Up
Playing Small Does not Serve the World
This statement is worth a thought. There is nothing that is useless in life. You have a purpose that is bigger than your limitations.
There are those who will be blessed by meeting you. Those who will use your story as a pillar to their journey.
When you overcome your challenges , you are not just liberating yourself but giving power to others to do the same in their journey.
So your role is too big to take for granted . You need to see the big picture and go make a difference.
Everyone has a duty to let his Light shine
You have a duty to let your light shine. No one hids his light under the bed. What do you think will happen if you do so?
It is strange that you work so hard to try to feel among when there is an inner power that sets you on a course to stand out.
Truth be told that great changes in the world will only happen when you take action . You have a voice that matters. Let your light so shine
When you do that, you empower others to do the same. Transformation happens as a result of the impact of ordinary men.
MUST READ: Be an Inspirations Series
Success Comes When Fear Goes
What you perceive about failure is just wrong common thinking that has prevented you from achieving your dreams.
It is common wisdom that the more you fail, the more you are increasing the rate of your success.
All that you need is to take the first step to overcome your fears and soon enough you will be on your way to bliss
Over to you
Are there any lessons you can learn from Marianne Williamson's Book. You can share by commenting below.