There is a level of endurance one can take before one breaks into pieces. How much hardship can you bear in the dark sea of horror and the land of unfairness?
The World is indeed unfair and not everyone's life is a story with a happy ending. You are battling with your life; grasping the desire to have the pleasures of life.
Each day of your life, you wish that all your sorrows will come to an end and you will someday enjoy the beauty of the Land.
Yet, your body has suffered all manner of evils and it has been devastated to the point that all that is left is the welcome ceremony of death to whisk you to abyss.
Life is certainly unfair! You have had your fair share of horror that is beyond comprehension and will live anyone who is all ears with tears.
Despite the fact that your soul is crying to leave the World and you have had enough of all the demons that have made you loath Earth and you so want to avoid its evil, there is a voice that silently calls you ; urging you not to give up.
You can't control everything; why not live with the loss but your heart calls and says you are wrong.
All you need is a certain amount of push to dare the impossible and face your demons. Your heart calls not to give up
True, that you can't reach the Skies right now but your heart says that a Journey begins with a Single step.
So why not listen to your heart and take the uncertain path and you will be surprised by the radical transformation that will take place in your life.
Over to You
This isn't just mere motivation or a way to make words look cool. There are witnesses that have proved that pushing oneself beyond the borders of one's imagination can produce a shocking result.
Faced with obstacles that seemed overwhelming and with so much of uncertainty. When everything seemed to fail them, all that was left was to listen to the call of the heart and never give up no matter the situation.
When you filter the noise of negativity and heed the wisdom of your heart, you will discover there is no temptation that you can't overcome. Nothing really stops till you quit.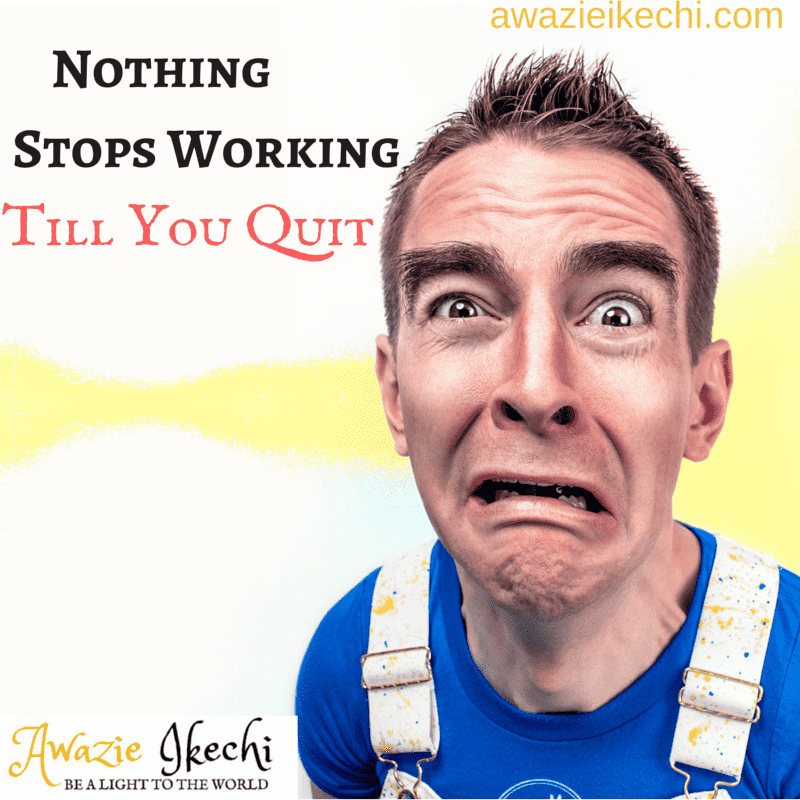 Closing Thoughts
To draw out the power to make a difference in your world, you must make up your mind to never give up no matter the situation. Starting like a muster seed, taking one step at a time, face your obstacles head on.
Stay tuned and have a lovely week.