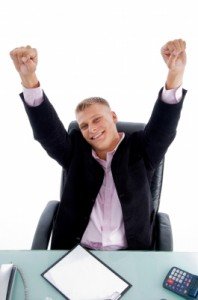 The Internet is our pool of information and knowledge. There is no issue and technical problem that we can't find the solution on the internet. However, instead of looking at the internet as a way of solving problems, it can also be used as an opportunity to prepare us for the future.
Here is a comment by Scot Anderson in "Think Like A Billionaire"
Billionaires think differently about wisdom and understanding. We get wisdom when we need it. Billionaires get wisdom long before it is relevant in their lives. They read books on things they won't use for years. We don't read a book until we need information today.
Though a strategy used by billionaires, we can learn something from this comment
I have a lot of hobbies; one of which is a Sound Technician. I was able to become a sound engineer as a result of my preparation, research and study. Apart from on the job training, I would go over materials on sound issues and audio equipments. This enabled me  to be better prepared and solve sound issues in years to come.
I still keep abreast of growing trends in the sound world some of which i have not yet experienced.
If you want to make a significant change in this generation, you have to stand out and that means you have to discontinue what 95% of Average people do.
One of the most valuable assets of successful people is Time. Successful people prepare themselves for the future and don't react to life.
Achievers don't waste their time, they prepare for tomorrow today.
Windows of opportunity are always available but they present themselves to those who are prepared ahead of time
What do successful people do to prepare for opportunities:
Listen to audio books and CD while walking or jogging.

Surround themselves with smarter people.

They study and learn about leadership, marriage, business, wisdom, investing, risk and other topics outside their field.

They attend workshops and seminars.

Make sure they read a book in a day or a week.

Never Stop learning.

Always take risks and learn from mistakes very fast

They get a mentor to tune them up.

Have a network of professionals.

Don't take Discipline lightly.

They are aware of themselves. They understand their strengths, weakness, abilities and fill the gaps.

They understand the difference between hard work and smart work.
If your aim is to be successful or you want to be an influence, then take time to learn and improve yourself. Let the internet prepare you for the future.