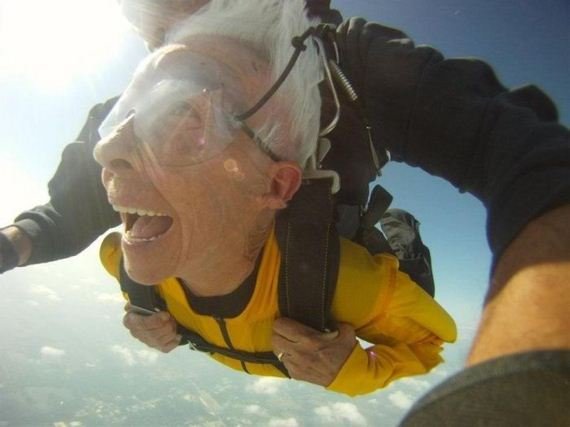 You just turned 30 or maybe you are 40. Its a whole new journey and you want to make the best of it. So you decide to make your life the most insanely awesome thing you can imagine but then you come to a realisation, even though you feel you know what you want to do, you don't know where to start. You think about it but don't know how to make that impact in your life.
Is it really possible for your life to be insanely awesome? This is really hard to answer.
The reason is because such issue is subjective. No one can accurately give you a better answer than you. You could get action tips, a guide or personal stories but the ball is still in your court.
Now It doesn't mean that you can't achieve being awesome in your life but here are some things you need to think about before you plunge into the journey of awesomeness.
How Big Is Your Imagination?
Life really is an internal process. How you perceive life is very important. It is as far as your eyes can see. If you want to live an awesome life, then monitor your thoughts.
One thing I discovered about living an awesome life is that it is different for everyone. To some people, living an awesome life means adventure, while to others it's being in a quiet environment or learning something new. It depends on how far you are willing to stretch your mind.
However, If you are unsure of yourself or you feel bad about your life, it might affect your goal to awesomeness. It's even gets scary If your life is based on how others feel about you, it limits your imagination and will most certainly damage your self esteem.
Are You Willing To Invest Commitment and Energy To Your Dream?
This is something that you need to think about; you need to consider how far you willing to achieve your dream of awesomeness. I see most people who start off with energy and passion to become great but as they pass through trials and obstacles, their passion goes to zero. They are no longer committed to the goal.
It's great to say you want to live an awesome life and it feels good to be excited about it but the process ain't smooth as It takes dedication, perseverance, and lots of sacrifice. Sometimes you will face rejection and criticism; that's all part of the process. 
So it is possible to live a life that insanely awesome but it depends on you. Remember, there is no one who can make your life as awesome as you can. Be awesome! Be cool.