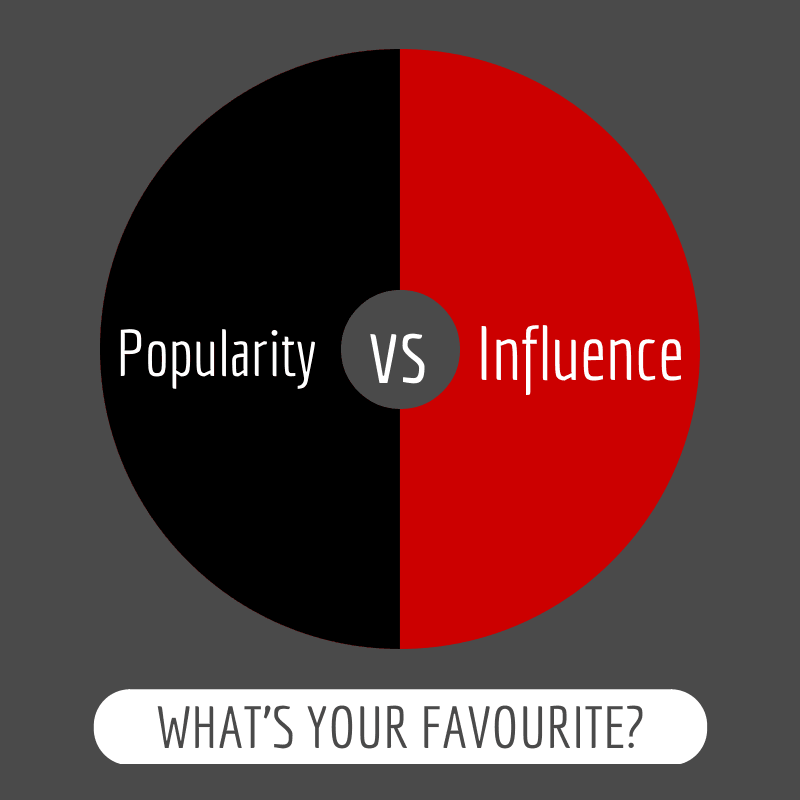 I came across an interesting article on Forbes titled Who Are The Top 50 Social Media Power Influencers, 2013? by Haydn Shaughnessy. It listed men and women that were influencing Social Media in 2013. Looking at the list, some of the names mentioned are authorities in Social media like Pam Moore, Jeff Bullas and many others.
Ironically, such an informative article was under fire by readers. Its validation was questioned. Its result on influencers was discounted which surprised me because Forbes is an authority when it comes to its Top Lists.
So why was Forbes criticized and what was in the article that made its fans upset?
Is Popularity the Same as Influence
One of the things discounted was that Popularity is not equal to Influence; I find that very strange. If you have a follower of 100,000 and your content gets shared by 300,000 people in Social Media, isn't that influence? Well here is one c that answered my question in a way.
 how DO you know anyone is listening. I get you can identify who follows or likes, or even re-tweets, but are they listening? How do you know that? And then isn't influence about affecting how people think and behave? How do you know THAT stuff?
Such comment made me rethink about Popularity and Influence. So lets leave Social Media and talk about how it affects you (In later post we would look at Social media, popularity and influence)
It's a notion that when you are popular, you are also influential which is why some people want to be celebrities with fame and status. I have been in this state too; As a kid, I believed that Popularity was the road to being influential and gaining respect so it was my goal to be popular but as I matured, I understood the difference between popularity and influence. I am sure many people have a story related to mine.
Do you know that even though Popularity and Influence look the same, they are not really the same.
It's not that hard to be popular. All you need is creativity; do things that have never been done, challenge status core, implement crazy things that are sometimes unethical and opposed to norm.
You could even do bad things and still be popular like the late Osama Bin Laden; he was popular because he did something that was inhumane and hurt a lot of people but he was popular and United States most wanted man. 
However when it comes to being influential, that's a whole new level.
I like the way Merriam-Webster online dictionary defines Influence
the power to change or affect someone or something : the power to cause changes without directly forcing them to happen.
To be influential, you must affect the lives of people; cause them to make certain decisions and take action. One great thing about influence is that you don't have to be popular to be an Influence. 
Apple is noted for changing the Music Industry with breakthrough invention with the introduction of the Ipod and Itunes. True! but they did not do it alone. They were supported by a lot of influential people like you and I who believed in the technology and spread the word around to others about how it would make our lives better.
Can you be both Popular and Influential?
It depends on which one you value the most. However in my opinion, I would prefer to make a difference in people's life, build their trust and help them achieve their dreams. That is one of the goals of this Blog.
So Which is your favourite? Popularity or Influence.