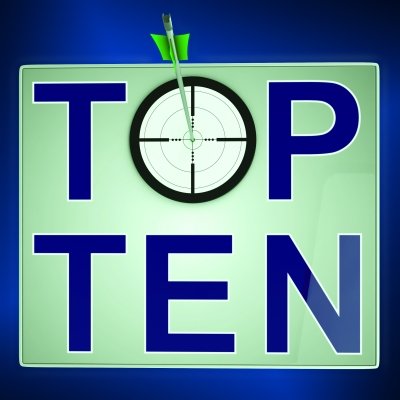 This statement might not go well with everyone. You probably are ready to query me about it (Feel free to do so). You might feel uneasy. However, being the best does not mean that you are going to be an influence.
There is nothing wrong with being the best. Infact, a little competition can help you live life with intention. Having to be the best in something can be a big motivation.
During my Secondary School days, we always looked forward to The Prize Giving Day. Everyone wanted to win a prize and the only way we could do that was to study hard and be the best in every subject. What a joy when you checked your result and found out you were on top; you felt so proud and you got respect among your peeers.
As good as being the best in school felt, there were draw backs. Some students became so ambitious that they refused to collaborate on subjects with others. They felt happy with the ignorance of their peers. If you asked the best student to assist you in an assignment or tutor you on a subject, he would refuse and pretend he was ignorant of the subject. He just wanted to keep his track record and felt the best way was for others to fail.
By the time we finished Secondary school, our educational system made us understand that what was most important in education and life is being the best. They taught us that if you wanted to influence your generation, strive for excellence; be the very best.
There is nothing wrong with being the best but do you know that with the wrong mindset, you can be under pressure just by being the best. You might be pondering how but if you think about it, we are all victims of this pressure.
Yes you know the expectations and then the reputation to keep and if it's not handled properly, can lead to greediness and being self-centred. All this are part of what we struggle to be the best.
Lets also look at businesses all over the world. Companies are competing to stay aloof, gain profit and gain more market share. The logic is that more market share, more customers, more profit and more influence. Does this logic have an impact on consumers? Does this strategy make the company an influence to its consumers? This is a thought for companies. 
 The Best Way To be An Influence is to Give Abundantly.
Here is my message; If you want to be an influence, then think about better ways of giving. Brainstorm how you can provide value to your community or customers. There is a difference between being an influence by being the best and being an influence by giving. The former makes you self focused while the latter is more focused on others.
I have never seen parents who claim they are the best when it comes to parenting neither have I seen a platform that seeks the best parent but I have seen a lot of parents who go the extra mile to make sure their children have the best. They are not focused on themselves or their skills but how they can make a better place for their children and if it means learning better ways of parenting , so they shall.
Being the best is not what makes you an influence, it's how much impact you make that matters. So provide more value.