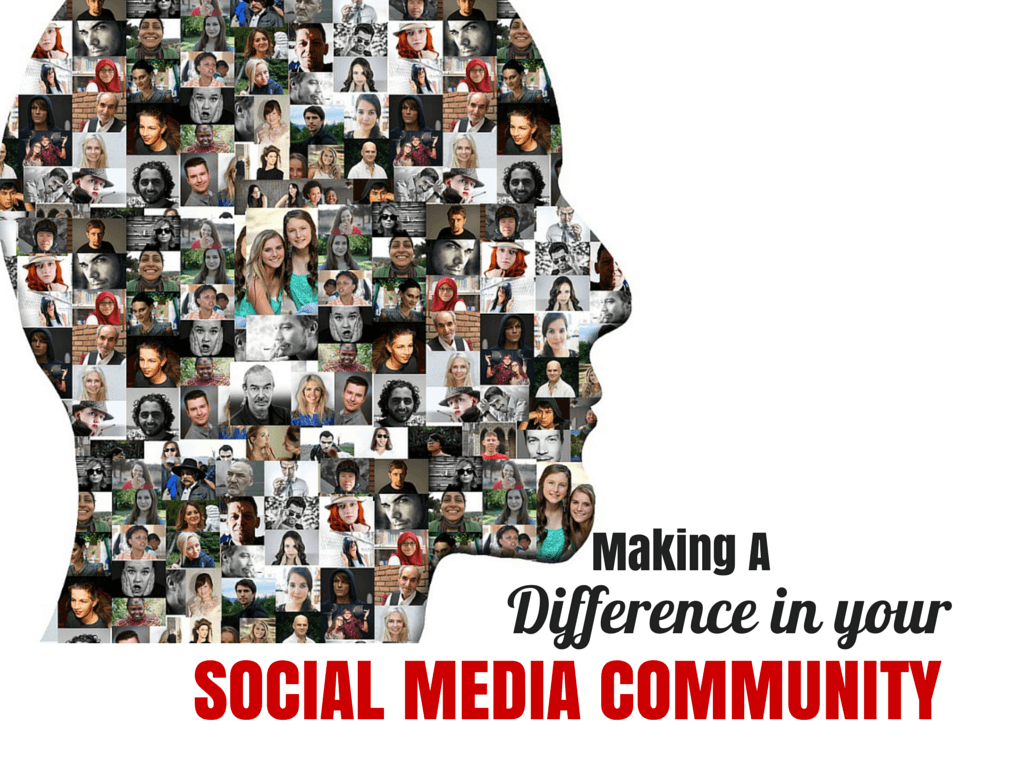 Social Media is now a part of us and it going to keep developing. A lot of us would like to make an impact with our Social profile. Ok! Sharing our photos, events and news is great but what if you just wanted to do more. You just want to make an impact in your community; you want to influence your Social friends.
The good news is that you don't have to be a celebrity to make a difference on Social media.
There are many ways you can make a difference in your network but I have listed 10; I believe after reading the post, you will be inspired and probably list in the comments, other ways of making a difference in your social network. Here we go:
1. Don't Chase Numbers and Likes; Chase Real Friendship
It's really good to have 500,000 likes and 1,000,000 followers on your profile. If you have this number of followers, that's great but how many of these people are your friends; how many of them do you really know. Can you call 50,000 people by their first names without looking at the screen? (That's Hard work right)
While you can't be friends with everyone, you can make it a goal to let these people be real in your life and not just a digital profile. You can send them direct messages, do a get-together program for your followers based on location or create a hang out, if you are on Google+. This goes a long way in promoting engagement and making a difference.
2. Be a Great Listener and a Good Communicator
I am still amazed at the speed at which news gets to my Facebook News feed; it's like water running from a tap. Updates keep pouring and sometimes you can't keep with the information without the help of notifications or third party apps.
This shows how much people love to communicate but you can make a difference by being a good listener which in turn will make you a good communicator. People who have made a difference in Social media are good listeners. They don't just post randomly; they give updates that are filled with value and benefits.
Make a difference in your network; listen and communicate effectively.
3. Stand out with a Strategy
The Social media is so crowded and it might seem that your voice is lost in the crowd. There are different social media strategies but you need a strategy that suits you and will enable you to make a difference on Social Media.
A simple example of applying strategy in Social media is the kind of friends we invite into our network. Most people initially (I was guilty too) invite anyone without any thought to why they want them to be friends in their Social Network. They are gunning for the numbers. Later they get a huge number of followers but then struggle with privacy and engagement.
The smart thing to do is to decide firsthand what kind of relationships we want in our social network. Do you want to connect to families or friends or business associates or Colleagues. This should have been determined before inviting anyone.
You need to stand out; you need a strategy. Think about this and if you are new to Social Media Strategy. You can google the topic; you will definitely get a lot of material on this topic.
4. Forget about being VIRAL
I see people doing crazy things on different social media channels to get attention. Some even do stupid things to the extent of embarrassing and blackmailing people, just so that their content can go viral. People are under social pressure because they want their content to get a million views in a day; you are not making a difference choosing this path.
Don't be viral, be value conscious. It's when you provide value to your network that you are on your way to becoming viral.
5. Venture Into Personal Branding
There are different social media marketing platforms that have given one an opportunity to have a personal brand. Branding is not a bad thing if done right. So take advantage of it.
6. Be Yourself
I believe in privacy but I am not an advocate for not being real. Don't let your Social Network turn you into a Character. Be the real you in Social Media and outside the Internet. It does not make sense trying to be the perfect character. It makes a difference if people can connect with your experience. BE YOURSELF!!
7. Strive to provide value and don't be a Spam Hero
Not much to say about this point because I have stressed on this point enough.
8. Create an Interest Group
Creating an interest group is a great thing and there are so many niche groups you can create depending on your interest. However, your interest should be created to solve a need and not to satisfy your ego.
9. Inspire your Community
Are you ready to invest in relationship and people, then you can check out this article written by Pam Moore in Social Media Today.
10. Try creating a product or service with your Social Media Community.
There different social media tools that are keeping people engaged, why not create a product or service with your community. That's a suggestion for you to try out.
You are Next
Do you know other ways of making a difference in your community, please share with us below.