Welcome to the Make a Difference Series, where I challenge you with real life stories of achievers and communities that are presently changing the world. Reading these stories will make you realize that you are an inspiration. Spread the message to others and light their candle.
Do you know that little things can make all the difference?
Your smallest actions can have an outsized impact on your world. This is just what happened to a Special Seed that turned out to feed more than 300 people in her Community.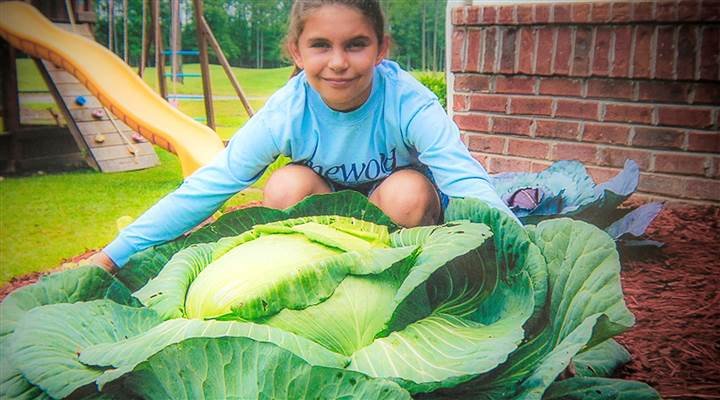 Katie organized her classmates and started a garden at her Summerville, South Carolina, school to feed hundreds of starving families. The local project grew into Katie's Krops, a nonprofit that seeds 75 gardens in 27 states.
Now Katie who is just in her teen age has been recognized by many esteemed organizations. She even received the  Clinton Global Citizen Award for fighting hunger with agricultural ingenuity.
Katie's goal is  500 gardens in all 50 states and she has published a book titled "Katie's Cabbage" where she narrates her story with pretty illustrations.
We just want to impact as many people as possible. If we empower other kids and inspire other people, hopefully we can start making a change and a big impact. Katie
You Are An Inspiration
Every man is a shining light and made to standout. You are an inspiration and have been given power for a great responsibility (to light your world). The sad thing is that you hide your light because you believe that it would never make a difference. 
If Katie made a difference with a seedling, then whatever you possess now can make a difference
Take Advantage of Small Opportunities
Katie never expected the little cabbage seedling she planted in her backyard five years ago would grow to a whopping 40 pounds, or that it would help feed nearly 300 hungry people in her South Carolina community
However, when she discovered that her cabbage could feed hundreds of people, she took action and decided to be an inspiration.
Never despise humble beginnings, don't wait for that big moment before you can make a difference. Take little steps and see your little actions become an outstanding transformation. Be an Inspiration.
What About You
What did you learn from Katie's Story, Please Share in the Comments Below