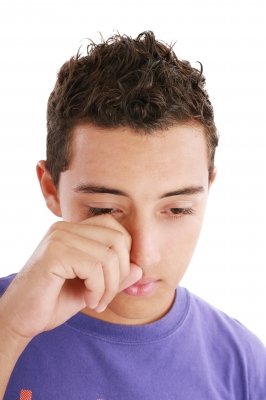 A young lady is crying and doesn't even notice my presence. Her family is disappointed with her that she could not reach the cut-off mark that will enable her to study Business Administration but she never wanted to study the course. What she wanted to study was Accounting but her parents knew what was best and she had no choice but to obey. Now ironically, her parents are blaming her for a choice they made.
A guy walks around sad. He gained admission into a reputable University to study Petroleum Engineering. His parents had encouraged him because his father's brother had opened a big oil and gas company in Africa which was very popular. These young man was convinced to study the course but after progressing a year in University, he could not keep up. It dawned on him that he could not deceive himself any more, he was not passionate about this course. His poor grades were the warning sign that he had to something. 
While chatting with a lady who is studying Medicine. We discussed about her career plans and I asked her why she decided to study Medicine. Her response was really interesting. She made me understand that she really did not know why she studied the course but her mother actually picked the course for her. She went on to narrate how out of frustration of not knowing what to study, handed her admission form to her mother to fill who then picked Medicine. I was surprised and could have called her silly except I noticed she was serious.  
As parents, I know you love your child or children and want the best for them but sometimes we do go to the extreme of what we think is best for them. Parenting is not an easy job and no matter the tips on how to handle your children, you come to understand that every family is different. 
This post is about guiding your child to make a career choice. You have to be careful that you are thinking of his interests and not your own ambitions. Here are tips on how to guide your child to a career that will make him happy.
Find out about their passion
What is it that they are happy doing? I know a guy who loves computers and wants to be a programmer but he is a commercial student; what course choices does he have? Well his parents after listening and doing their research agreed that he should study adult education as a course and then go and do professional certification on programming like Java.
You need to be patient with your kids when it comes to a career choice. There so many possibilities before them so it might take time for them to make a choice.
Encourage them 
As I said earlier, when it comes to making a career choice, young adults need time. The best thing you can do for them is encourage them. They need to know that whatever their choice is, you are going to support them. That's not too much to ask.
It's About them
Remember that it's not about you, or how appealing the course will be  to your friends, neighbours and loved ones. It's not about your child getting a title that will fit your family profile or make people hail and respect you.  It's about them, their life and achievements. Let their interest be yours and not the other way round.