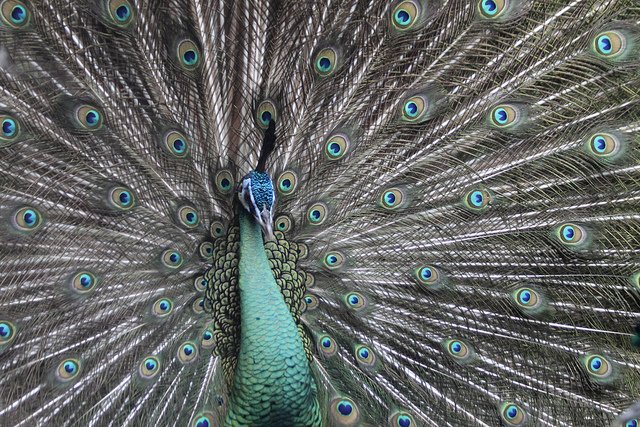 Google the word " Stand out from the crowd" and you will see more than a million results on this topic. So many tips have been dished out on how you can stand out and while these tips will help you if you follow them, there are some that are very important.  So here are 3 important things you need to stand out from the crowd.
Love/Appreciation
For you to stand out from the crowd, you must first appreciate the world itself. Now when I am talking about loving the world, I am not talking about loving material possessions. I mean that we should appreciate God's creative work; we should appreciate man's existence.. Only when we appreciate this beautiful creation can we work towards making a difference in this world.
I have heard some people say that they wish they were never born in this world. It's not their fault; most people that rely on the world system, experience its ups and down but we were made to dominate the world and not the other way round.
Most people that dominate their world, do so by providing value to others. They appreciate the gift God has given them and the World where they can make a difference. All their focus is on transforming the lives of people .
Understanding
Knowledge is good and its way better than ignorance but knowledge without understanding is limited. What has understanding got to do with standing out from the crowd?
Let me illustrate with this example. A business consultant told his story of how he initially thought that the path to success in business was to have an MBA and capital. So he had these two things but he failed in his first business; this made him have a rethink of his strategy. He soon discovered in a conference that there were other key factors that he needed to succeed in business such as a business plan, testing your idea in the market, commitment and consistency and the most important that you don't need money to make money; you need to implement your ideas.
Understanding is crucial; Two people may build the same house but the one with a better understanding would build his house on solid foundation while the other would build his on sand; he is not aware that the structure and weather matter. Be a man of understanding.
Learning/Unlearning
The world is growing rapidly; it's probably competing with the speed of light. If you want to stand out, you need to constantly unlearn and then learn.
The problem is that most people don't want to unlearn certain things; it's actually hard to do this especially when you have been used to to a practice for a long time but if you want to make a difference, then you have to keep up with the trend.
Robert Kiyosaki once said that if you wanted to know what the world would become then look in the eyes of a 10 year old. Just look at our world today; 10 year olds can manipulate an Ipad without going to a Computer school. Youths have created short hand characters on phones without a degree in Shorthand. One of the soft skills of the future is the ability to unlearn and the relearn. That's our World today. 
Having looked at these 3 things what else do you feel is important to stand out from the crowd.