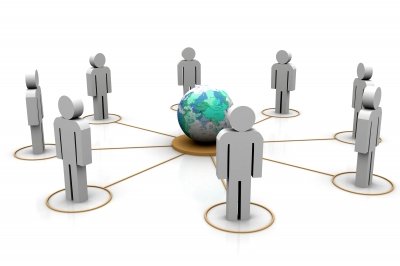 Life was pathetic to Jack. He had tried getting a high paying job but he ended up being a security guard with a wage that could not feed his family and even pay his children's school fees.
Jack tried all his best to change his situation but all seemed to fail and just as he was about to accept his fate, he was introduced by a friend into a company that promoted Network marketing. Jack was skeptical about this business but he joined and today he is living his dream. He has been able to fund his kid's education and has attained financial freedom.
Sarah has been searching for a job for 2 years . She has tried all the job techniques available but no luck. She is frustrated about her situation and decides to meet her friend Deborah. Deborah had joined Networking marketing for 2 years now and Sarah noticed that Deborah was profiting from this business.
Deborah had invited Sarah to join her in the business but discovered Sarah was more concerned in getting a job. Now she is surprised Sarah is coming to see her about Network marketing.
Just like Jack and Sarah, a lot of people are struggling financially. The Job market is getting competitive and there are not enough businesses to carter for the unemployed.
However, Network Marketing can help save our World. Here are the reasons why:
1. It can bridge the gap between the Rich and Poor
The goal of Network marketing is to empower the people and make them financially free. I have seen most people's live turn around as a result of Network marketing. I have seen families achieve the dreams they could never have imagined.
Some of the companies that are adopting network marketing create incentives for users that are very profitable.
2. It's about People not just the Product
It's no secret that the success of any company is dependent on its users. Companies like Apple and Windows became top shots as a result of people. True that they were able to solve a problem but it was as a result of Word of Mouth and Recommendation from people that their businesses was successful.
Companies have realized the importance of their users and created a platform where they can interact and share information.
However Network marketing has taken it farther by creating a win-win situation between the companies and its users where both parties make money. That's why it's really the business of the 21st Century as quoted by Robert Kiyosaki.
3. It enhances Engagement.
There is no level of engagement as deep as Network marketing. if you are not engaging in networking marketing, you ain't going to be successful.
Most people have gained knowledge by being part of a team. Most people have developed business skills by joining network marketing and more people are learning to develop their emotional intelligence.
Networking market is still evolving. It's a strategy that can help change the world.
What's your thought on this?