Daily life is a grind, right? Just putting one foot in front of the other until your next holiday or exciting event? It doesn't have to be! You can find creative inspiration in the small details of everyday life, with minimal effort.
Building good habits and creative opportunities into your life takes effort and thought, but is well worth it.
Don't view your time at work as dull hours to survive until the good stuff arrives, but enjoy each moment along the way – you'll soon find your creativity.
We have collected a few ways that you can live your best life and encourage creative inspiration every day.
Spend Time Outside
It's rare to find a person whose spirit isn't a little stirred by the wonders of nature. Whether it's heading out on a hike, engaging in adventure sports or just setting up an outdoor area at home.
You can get some fresh air, do something that gets you outside and amongst the beautiful world we live in, without ceilings and walls to hem you in.
Take an E-break
Electronic devices like smartphones and tablets enhance our lives in many ways, but they can also be intensely distracting and can prevent us from living in the moment.
For an evening or even an entire day, turn your devices off and try to enjoy the real world for a while.
This allows a little more appreciation of small things like sitting down with a cup of tea and can also benefit relationships as there is much more time to connect.
Give yourself Time to Read
There's nothing that inspires creativity than immersing yourself in a good book, but in the modern age, it is hard to set aside time to read for leisure.
I suggest prioritizing reading at least a few times a week and allowing yourself the time to get lost in someone else's story so you can flex your imagination to tell your own.
Plan a Trip Outside of Your Comfort Zone
The creative inspiration that comes from a holiday doesn't just start when you arrive—planning a trip to a place you've never been will inject excitement into your daily routine for weeks and months before departure day.
Picking a destination that makes you a little nervous is always recommended, as it will take you beyond your usual and expand your horizons. Don't allow yourself to get stressed – research to find a list of all the places you want to visit and use helpful checklists and planning tools to ensure you have all the travel items you need for your adventure.
Pick up a Hobby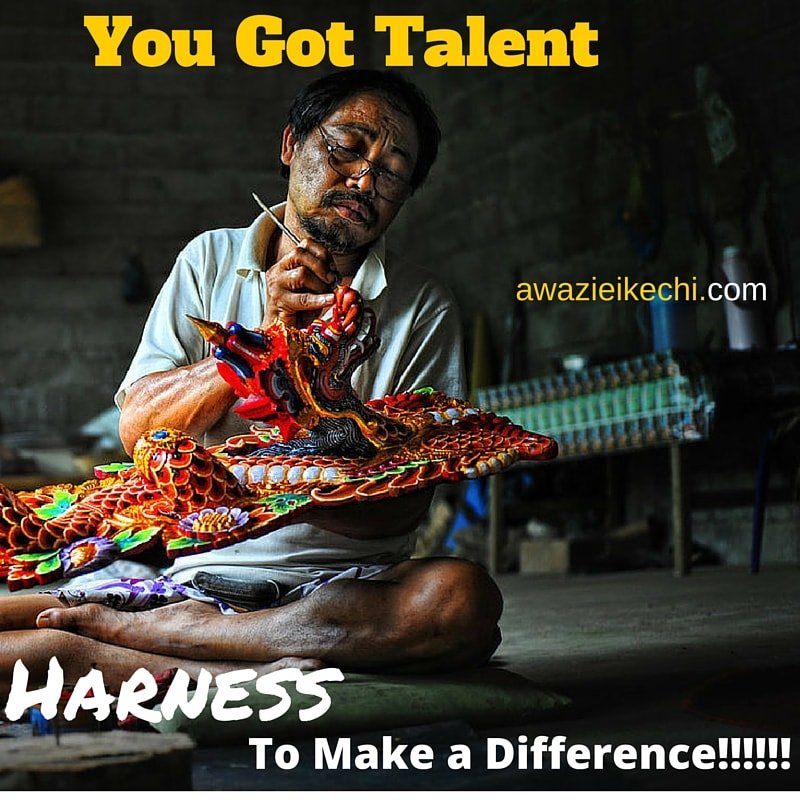 One of the best ways to get your creative juices flowing and genuinely enjoy the things you do in day-to-day life is to find a hobby that you enjoy. Showing up as the newest person at a class or meetup can be intimidating, but it's another way to push yourself out of that comfort zone and discover new things.
You might find a creative outlet or just something that you really love doing – whether it's dancing, flower-arranging, kickboxing, deer hunting or napkin folding.
READ MORE: You Got Talent: Harness to Make a Difference
Enjoy the Creativity of Other People
Appreciating someone else's art can really reinvigorate interest in your own. Visiting an art gallery is just one possibility – you might also take in a play, musical, concert or other kind of performed art, tour architecturally significant homes, visit a planned garden, or try one of many ways to soak in creativity.
Don't resign yourself to a boring life. With a small effort and a little time set aside to create good constructive habits, you can find creative inspiration even in mundane routines. We'd love to hear more ideas in the comments section!
Author's Bio
Freelance writer Cloe Matheson spends much of her time sipping hot tea and crafting articles on a range of topics for various websites and blogs for businesses such as Sea Containers. When she isn't travelling, she finds creative inspiration sitting under the sun in her garden with a cuppa and a good book. You can read more of Cloe's work on Tumblr