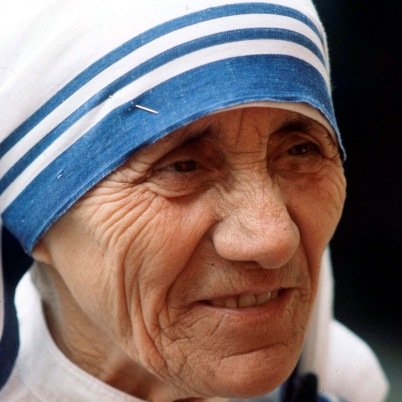 Mother Teresa, a Mother, a leader, a Sister, and an Inspiration to the World.
She is also the founder of Missionaries of Charities, an organisation that runs hospices and homes for people with HIV/AIDS, leprosy and tuberculosis; soup kitchens; children's and family counselling programmes; orphanages; and schools.
She is noted for insightful quotes, she won a Nobel Peace Prize in 1979 and was beautified in 2003.
But Wait!!!!
How does this concern you? where do you come in?
Well! That's just the point. You don't have to be Mother Teresa;
You Just have to be You!
You are unique, special, have what it takes to make a difference and are a blessing to your generation.
You Just have to be You!
You are a problem solver; Your experience is important to our generation. You might think, you don't have what it takes but that's just your mind playing games with you. People just have to meet you and then we will see.
You Just have to be You!
There is so much that you can do in our world. The earth is just waiting for you to manifest. Oh the World is crying in pain, so much problems, challenges as well as obstacles that only you can solve.
You Just have to be You!
If you are someone else then so many people are in trouble; if you have to live the life of another person, then think about all the people who would have lost out because of this decision. If Mother Teresa was not who she is then what kind of World would we be in? If Martin Luther King jr, Ford, Albert Einstein, Jesus Christ, David, Abraham, Moses devalued their existence and decided to live like someone else, where would you and I be?
If you think I am just trying to motivate you, then you are partially correct. I am telling you who you are. Don't let the realities of the World blind you to the truth.
Be You! It's what our world needs…..You don't have to be Mother Teresa to make an impact.