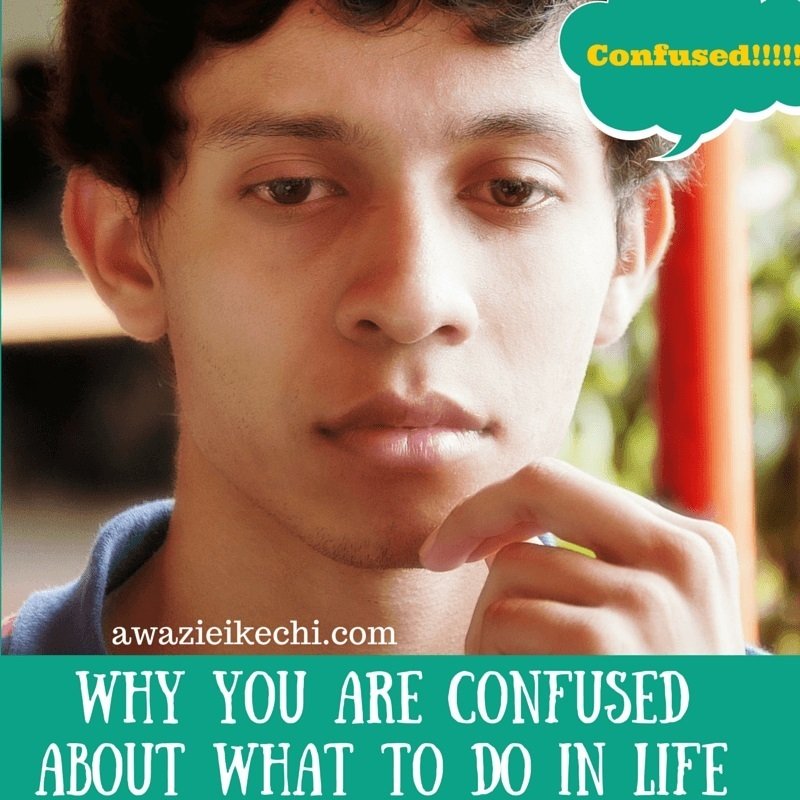 Oh! Have you ever said to yourself; I am confused about what to do with my life. You are under pressure of figuring out which direction to go. You are scared that you don't have a grasp of your purpose on earth.
You have tried to figure it out but you have failed again and again. This is making you tired, exhausted and scared.
As much you think about it, you sadly don't know what do with your life. This is so confusing. So what are you going to do about it? How do you clear your soul of this uncertainty?
Confused: Don't Know What To With Your Life
How is it that there comes a point where one loses focus of his purpose on earth? Is it truly possible that no one truly knows where he is going?
Now I can understand why you can't easily figure this out but let me tell you that this issue has a Genesis. Yes there is a history about this issue and you are going to see how all this began before your confusion.
How It All Started Before the Confusion?
1. The Fear of the Unknown
To say you don't know what to do in life sounds strange but you are right.
As a child, you were certain about what you wanted to do. There was no doubt about it.
You were very certain about what you wanted to become in future, the kind of life that you wanted to enjoy and what legacy you wanted to leave on earth
But suddenly, at a time in your childhood, you began to doubt your dreams. You began to imagine what people would think about your life?
As your grew, your fears became much profound. How would you face rejection holding on to your crazy concept of life? Won't people think you have lost it just holding on to your belief? How would your family think about your choice of career? Will Dad and Mom ever support your dreams? Can you bear being different from the World? This fear kept buzzing in your mind.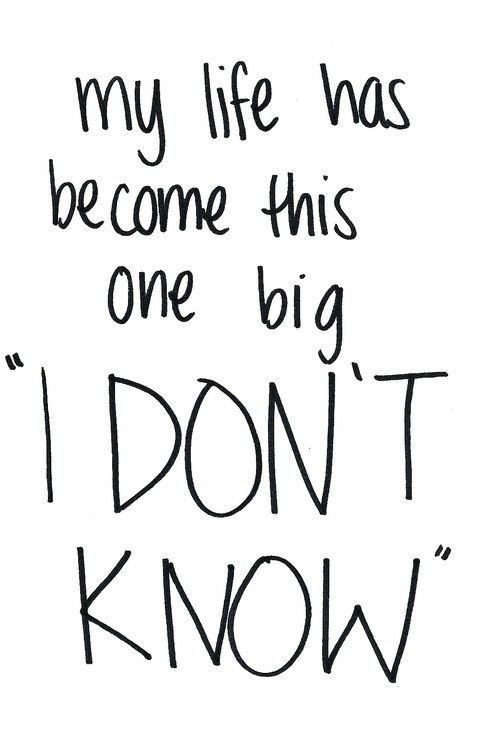 2. The Voices of Conventional Wisdom
So What caused this Fear?
The Voices of Conventional Wisdom. There are so many voices and each voice is very important.
These voices began to feed you with so much information. They began to teach you what is right and wrong. Which ideas were possible and which thinking was fantasy. They told you why you should stick with status quo and why it is risky to go past time tested principles.
They weren't trying to hurt you but to reveal a reality to you and keep you from dreaming into fantasy.
This isn't wrong in a sense but by eating the fruit of Conventional wisdom, you were introduced to so many self imposed standards. These standards caused you to have caging thoughts rather than provoking ones. They were the Genesis of your fears.
3. Too many Voices, Too many Choices, Fear of the Wrong Path
By the time you realized it, it seemed too late….
Now, you need a crystal ball to tell you which direction to go. You are struggling because your thoughts are filled with so many voices, so many filters, so many standards, telling you which direction to go at the same time and you don't know where to start.
You have too many choices but you are not sure about any of them for the fear of picking the wrong path.
You were never taught to take risk or learn from mistakes. Trusting your inner GPS was never a topic nor a trusted concept.
However you have discovered that no one can accurately say what is right for you. You have to do something about this.
Ok! you know all this but you still want to know where to start…….You want to do something worthwhile with your life.
How To Figure Out What To Do in Life
1. There is No Right or Wrong Way
If you are looking for a shortcut or quick fix to discover what you want to do in your life, then let me tell you that there is no right or wrong way to discover what to do in life. What do I mean?
You must have read so many tips on how to figure out what to do with your life but you still have not grasped it yet. There is a reason why?
Basically it is all about you, starts and ends with you. Read the next point
2. Trust Yourself
You need to believe in yourself; don't panic, be scared or feel so worried.
Even if you don't have an interest or passion, this does not mean you don't have a fulfilled life. You were created with an amazing set of gifts and made to be a blessing to the World and your community. You just have to come to term with this truth.
Most times, at the early stage, the World might not understand how it fits with your purpose. Yes for Real!!
There are examples of great Leaders who faced this challenge. They were rejected not because they were crazy or awkward but their purpose was misunderstood. Not until people began to see the full light of their purpose, did they come to appreciate it.
So if you think people don't understand you; you see yourself as a square peg in a round hole or maybe your existence isn't appreciated, don't bother; in time, they will come to appreciate your work as long as you are consistent with passion and a clear vision.
3. It is Ok To Make Mistakes
You don't have to be hard on yourself if you think you have missed the path. You only need to learn from it and move forward. It is not the end of the world but the beauty of being human.
The destination doesn't matter, it is the process that counts. Life isn't a sprint so it is not too late to start over. Just go back to the drawing board and start afresh. That is all to it.
Read More: 8 Reasons Why It's ok to Make Mistakes
4. Don't Be Afraid To Take the Plunge
Face the truth, you are never going to discover what you truly can become if you are sitting on the fence.
It is better to be bold and fail publicly than to be timid and do nothing at all. By doing nothing, you are never going to be able to find out what you can do with your life. Instead, you will end up wishing and wishing and wishing.
Take the plunge, get out there and do something; anything with your life and then you will find out soon enough what you are meant to do in life.
Over To You
Now why do you think you are confused with what you what to do with your life? Do share with us, Furthermore, if you have overcome this uncertainty about you life, Do share in the comment section. Have a Swell week.