As normal and healthy as Anger looks, this emotion is like a double-edged sword that needs to be handled with so much care.
On one hand, anger is a good way to express negative feelings and can be a great motivator but when Anger goes crazy and becomes out of control, it is usually very destructive.
What Kind of Legacy do You Want to Leave Behind with Your Anger?
What if you knew that by your anger, you are causing a transformation in your world.
Those droplets of anger can leave your generation in a state of confusion or a state of positive change.
While you have got so much steam to let go which you stuffed inside you, here are the types of Legacy you can leave behind with your anger
What if you knew that by your anger, you are causing a ripple effect in your world
Click To Tweet
Hurting Your Community
So you don't give a damn about what others feel or think. Why should you?
You are irritated by everything around you. Nothing seems to be going your way and there is every signal that karma is against you.
You have been cheated by those you love and whatever you touch just turns to bad luck. So you have got enough reason to isolate yourself and lash out your anger on others.
What you don't realize is that your anger has become a medium for hurting others. By lashing out your anger, you are hurting relationships, breeding distrust with your partners, and cultivating unforgiveness in your community.
Those who should be blessed by your existence, through your rage, develop a mindset that turns their minds into terror.
By lashing out your anger, you are hurting relationships and cultivating unforgiveness in your community.
Click To Tweet
A Legacy of Low Self Esteem
By directing all your frustration, anger, and resentment to others, it seems like you have found a great way to cool off.
You were not bold enough to achieve your dreams and your past failures have made you drown in your regrets. Time is your worst enemy and has refused to allow you to go back in time and fix your errors.
So to get back your power and respect, you have decided to let your steam to get to others. After all, it is not your fault, and letting others experience the same pain you faced seems like justice. 
What you don't understand is that your essence matters to your world in ways you never imagined. You have the power to design your reality in a way that can make or break your world. 
So with your anger, provocation, taunting, denial, and projection, you have driven the mind of others into a state of low self-esteem. 
Being able to control their mindset and to pry on their weakness might make you have an advantage but what is waiting for your victims who don't have a sense of belonging is the path to suicide or mental disorder.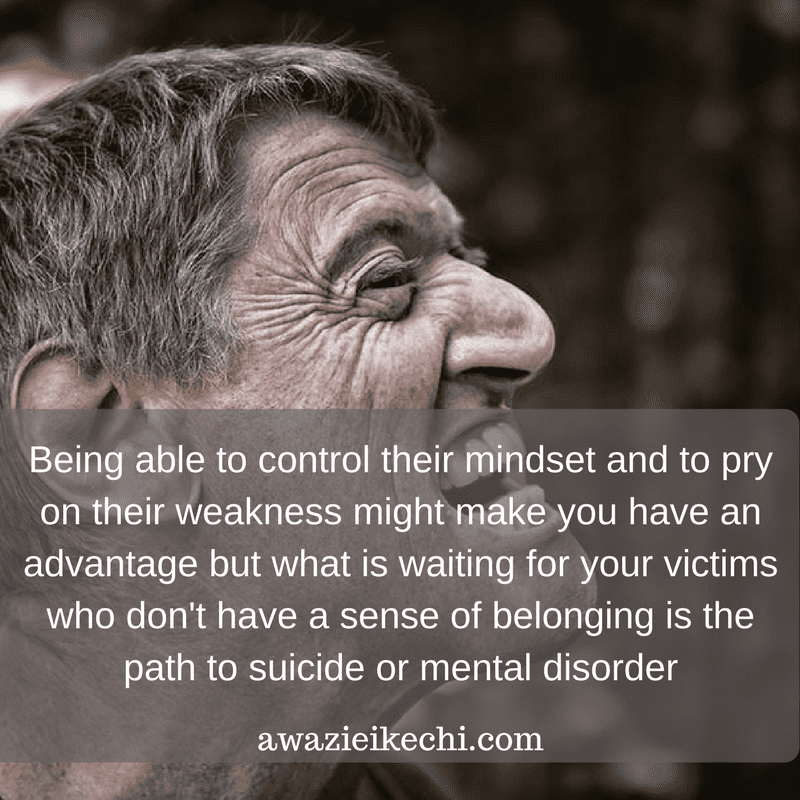 Making a Difference in Your Community
While others have become drunk in their rage or resentment to the point that they have no control, you have directed your energy to make a difference in your world.
The energy of your anger has become a pillar that others can use to make a change in their lives.
Rather than being swept into a futile whirlpool of rage that leads to aggression, you have stepped back and turned this emotion into an action that shows care and taking a stand to protect your community.
By choosing how to act toward that frustration and pain, you have blessed the lives of your community and given others the power to do the same in their lives.
You have shown them that no temptation is too big to overcome. With the right mindset, they can be an inspiration and make a difference.
OVER TO YOU
Whenever you feel the urge to blow your steam to others, think about the legacy you want to leave with your anger.
Now a question for you. Do you think that you can leave a Legacy with your anger? Please leave a comment below.