Creativity driven by love is a concept not many people have yet to grasp. It's the best motivation for innovation. Love has the power to unlock the mind and stretch it beyond its boundaries.
It was love that sparked the creative minds of the Odones to do the unthinkable; creating the Lorenzo oil which prolonged the life of their son Lorenzo and other young boys with a disorder known as Adrenoleukodystrophy (ALD).
Here again, love unlocks the creative mind of a guy named Brad Soden and it all began in a car accident. Soden's wife was involved in a car accident that made her paralyzed from the waist below.
Not being able to take his wife on Family Camp trips made Soden feel sad but rather than dwell on his misfortune, he made up his mind to do something about it
A Wheel Chair is Born
He decided to create a better wheel chair for his wife so that she could go anywhere.
After working on his first model for 2 years with no Engineering experience and trying to convince his engineers to create his model, he achieved his goal and created a better Wheel Chair that could go just about anywhere even on water.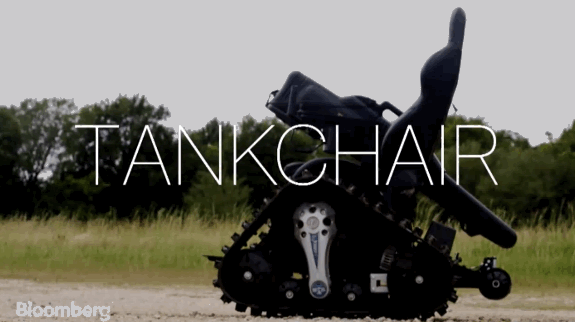 He started a company called TankChair and has been able to sell more than 200 chairs to customers around the world at a price of $15,000- $53,000 depending on customizations.
Soden has been an inspiration to his generation, making customized wheelchairs for everyone thereby making people do what they could never have imagined like playing football, going hunting, and mowing the lawn.  Here is a video showing Soden doing a quick demo.
Here is the Tankchair going over a Shallow River.
Make a Difference
If you feel that creativity is not for you, then this story should prove you wrong. Everyone can be creative and you can inspire your generation.
You are an inspiration; a blessing to your generation. Your weakness is an asset and it's what someone else needs to solve his problem.
MUST READ: Why Your Weakness is an Asset
So make a difference. Change your world one action at a time.
For more information on the TankChair, Read:
The incredible stair climbing, self-parking, Amphibious wheelchair