No one likes to be identified with weakness. You want to be known for your strengths.
Weakness makes you look vulnerable and it might be an obstacle to your dreams which is why it is not one of people's favorite topics.
But What if you knew that your weakness is an asset; that it is an opportunity, a gold nugget, if you recognize it.
If you knew that your weakness saves people, makes you an authority and gives you the ability to empower others. Would you still feel sad being weak?
Some successful people struggled with their weakness and were rejected by society because they were Weak. Yet, they did not dwell on their condition but turned their weakness into an asset.
Below are 11 people who turned their weakness to an asset.
Thomas Edison
During Edison's school days, he was known to have a wavering mind. His focus was poor and he had difficulty with speech and words.
Yet with all these conditions, Thomas became a prolific inventor and businessman holding 1093 patents in the US as well as United Kingdom, France, and Germany.
His inventions include electric light, power utilities, sound recording, and motion pictures.
Linda Bove
Linda Bove was born to two deaf parents in Garfield New Jersey. At a period, where it was difficult for the disabled to thrive in a career, Linda surprised all.
Being interested in Theatre after studying Library science in Gallaudet University, she became an actress and played the part of Linda the Librarian on the children's television program Sesame Street from 1971 to 2003, making it the longest running role for a deaf person in television history.
She also started a company called Little Theatre of the Deaf to attract more deaf people, as well as children. This company gained national and international attention. It's vision was communication among deaf people and the importance of teaching sign language to deaf children.
Bruce Willis
Bruce suffered from a severe stutter for the very first 20 years of his life. This condition was one of his greatest advantage. He is known as a mega star actor and his action packed kicking butt characters in movies .
He is also a singer as well as a producer and won an Emmy Award for Moonlightning in 1987. His stuttering gave him a sense of humor and enabled him to make people laugh.
Paul Smith
You remember Paul Smith, I talked about him in one my post. Paul Smith was born in Philadelphia and suffered from Spastic Cerebral Palsy.
Despite his condition, he developed a skill in art and was known in the Legend History as the Typewriter Artist. His masterpieces were designed using a typewriter. You can check out his story and learn more about him.
Fanny Crosby
At six weeks old, Fanny Crosby caught a cold and developed inflammation of the eyes. Mustard poultices were applied to treat the discharges and this procedure blinded her by damaging her optic nerves.
Despite her blindness, Fanny developed her descriptive abilities through her Grandmother's teachings. She also learned to memorize the bible through the help of Mrs. Hawkeye.
Fanny would memorize five chapters of the bible in a week and would later become an American mission worker, poet, lyricist, composer and lifelong Methodist.
Fanny is also known as one of the prolific hymnists in history, writing over 8,000 hymns and gospel songs, with over 100 million copies printed. She is termed the "Queen of Gospel Song Writers", with most American hymnals containing her work.
Richard Branson
At a time when Dyslexia was not popular and was known by only a few, Branson was never a bright student in school. He was thought to be lazy by his teachers and always felt bored with learning.
However using Dyslexia as an advantage, Branson is the only entrepreneur in the world to have built eight billion-dollar companies from scratch in eight different countries. Starting with a Magazine called Student at the age of 16, then venturing into Virgin records, a chain of record stores and finally being the founder of Virgin Atlantic which compromises of more than 400 companies, Branson is a business man and an investor.
Elizabeth Holmes
Elizabeth Holmes is worth mentioning again. Elizabeth had a fear for needles and this made her enable to take blood test. She decided to do something about her fears and thus was the birth of Theranos; a company that is worth $9 billion dollars and helps patients undergo painless tests without visiting doctors for blood tests. She discovered ways of doing multiple test with just a drop of blood.
Lizzie Velasquez
Lizzie was born without an adipose tissue which never made her gain weight. Despite her struggles with bullies, awful stares, being ridiculed and was even termed The Ugliest On The Internet, Lizzie didn't despair.
She became an author of two books and a motivational speaker. Rather than focus on the event, she discovered her purpose on earth. She also has a YouTube channel where she addresses the issue of true beauty.
MUST READ: What Lizzie Velasquez Teaches Us About Making A Difference
Nick Vujicic
The adorable Nick was born with tetra-amelia syndrome, a rare disorder characterized by the absence of all four limbs.
Nick struggled with this disability during his childhood years. It was only when he came to terms to his condition, that he saw his disability as an opportunity.
Nick at the age of 17 started a Non-profit organisation. Life Without Limbs. Nick has written four inspirational books. He is a motivational speaker and his message has been about life with a disability.
Bethany Meilani Hamilton
In 2003, at the age of 13, Bethany survived a Shark attack losing her left arm. Despite the shock of the incident, Bethany returned back to Professional Surfing where she was second in Billabong ASP World Junior Championship and just recently took first in the Surf 'n' Sea Pipeline Women's Pro.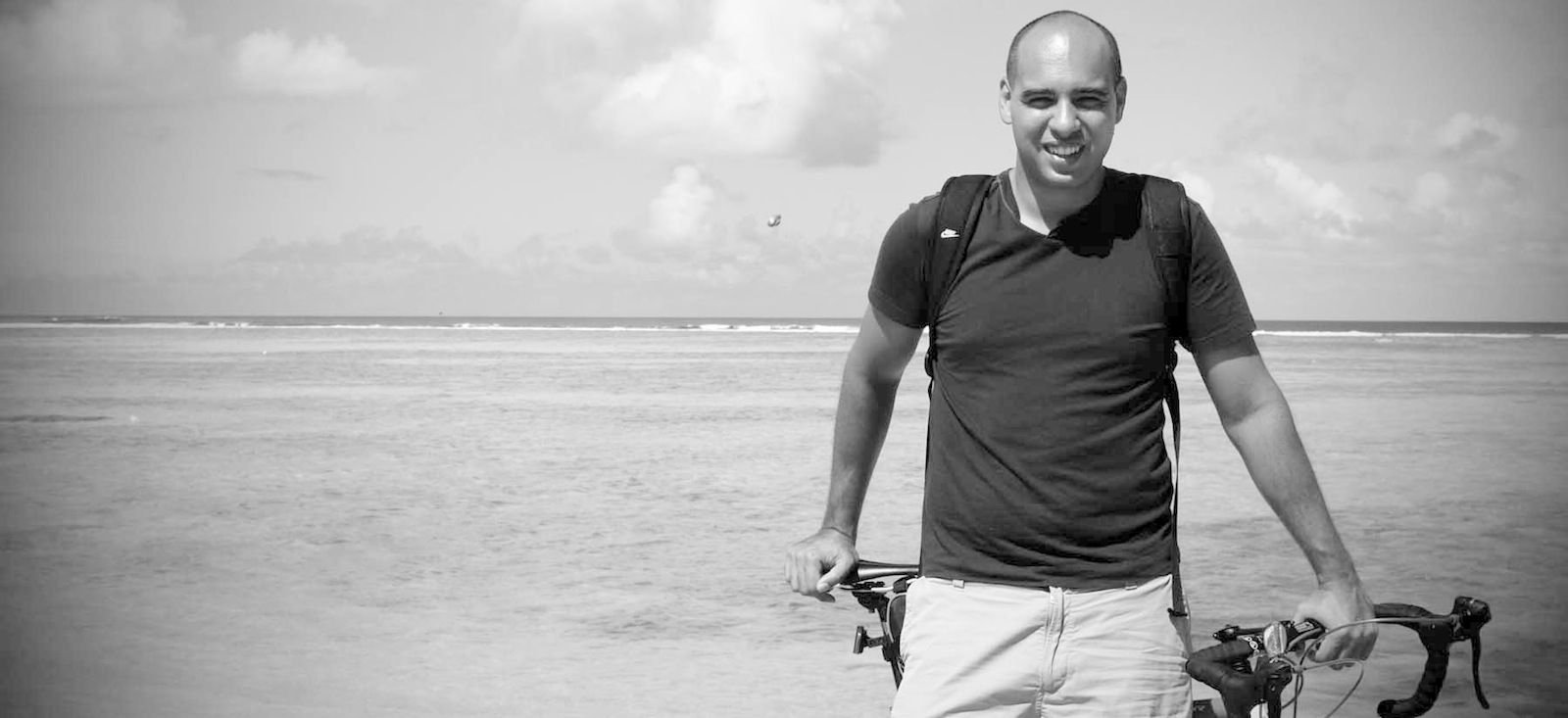 Leo Babauta
When you think about the philosophy of Zen, one site comes to mind and that is Zen Habits owned by Leo Babauta. Leo is another great example of one who turned his weakness into an asset. He was able to turn his fear of not having mastered the novel form of writing and the his fear of not having a recognized name into a great brand. Read more in this post.
Conclusion
Now these are not the only people that were able to take advantage of their weakness and turn it into an asset. There are others but I couldn't write about everyone; you can check the links below to learn about many others who were successful even with their weakness.
Famous People with Obsessive Compulsive Disorder
Famous Well Known People with Hearing Impairments and Deafness
A Cartoonist Turns 609 Rejections into A Success Story
So if you feel sad because you think you are weak or people make fun of you due to your inabilities. If you are condemning yourself because you are tired of your makeup and wish to be someone else, then let this post remind you that you are special. Your weakness is an inspiration to the world.
www.huffingpost.com
[icegram campaigns="59229″]