Peace and quiet are difficult to achieve these days. Most of us try to make a to-do list for tomorrow while in bed and ready to sleep. You might have tried relaxing and meditating, but then your mind is full of thoughts and worries.
Indeed, finding calm in this modern world can be tough with work and family, as well as economic pressures. It's nearly impossible to do everything at once.
When your body is constantly being bombarded with stress signals, it can upset the natural balance of your body.
So, what can you possibly do to quiet your mind when you are overly stressed? Check out these tips, and you might be surprised to know that there are several options available for you.
What can you possibly do to quiet your mind when you are overly stressed
Click To Tweet
1. Meditation
You might argue that meditation could not help considering your busy week. Your mind might not shut off, no matter how hard you try.
But it's possible. It's not always easy. It takes practice. When you regularly practice meditation, it becomes a habit, making it easier to silence your mind.
When you meditate, make sure to get into a good position. Find a place where you can sit comfortably to relax your body. It's not necessary to be in a lotus position.
After closing your eyes, some thoughts and images would start to appear. It's normal. But continue focusing on your breathing, which is your anchor point.
You can also put on your headphones and listen to relaxing music. But while listening, make sure to focus on the soundtrack. In that way, your mind won't keep racing.
Focus on the music and return to it each time your mind wanders. Gradually, your mind will do as you want it to do.
You can meditate in the morning or any convenient time. You can even meditate while on lunch break. Any time that works for you is fine. But make sure that you meditate and practice it regularly.
2. Practice Mindfulness
Mindfulness is about living in the "now." You may think that it's impossible for you to practice mindfulness when your mind is already racing. You can still quiet your mind by observing the present moment.
So your mind won't quiet down as it is going to keep doing something. Well, living in the present moment allows you to lessen the confusion and chaos.
Just like meditation, it takes practice. But once you have trained your mind to become mindful of the present moment, you'll easily get the benefits of mindfulness.
It increases your positive feelings while it shuts down your negative emotions and stress. As a result, you'll have a quieter mind.
3. Go outside
Enjoying the nature can give you a break from your chaotic office . Going to a relaxing environment can help quiet down your thoughts.
You go can go out on a clear night and lie down on a blanket outside. Look up at the beautiful sky or just sit under a tree while you're in the park, watching those kids play, listening to the birds.
Soon, your thoughts start to move away from your chaotic world as you allow your mind to be quiet, You'll begin to enjoy being in the space.
4. Travel
Did you know that travelling is a great way to be relived of stress? Yes you can get away from your problems and learn to quiet your mind through traveling.
You don't need to go abroad. A visit to one of the cities that are perfect for living a healthy and balanced life will help you learn how the people here find quiet time from their worries.
When you're visiting those cities, you can throw your schedules away. You can do various things that you can't do in the city that you live in. The whole point of traveling is to help you get away from your daily schedule.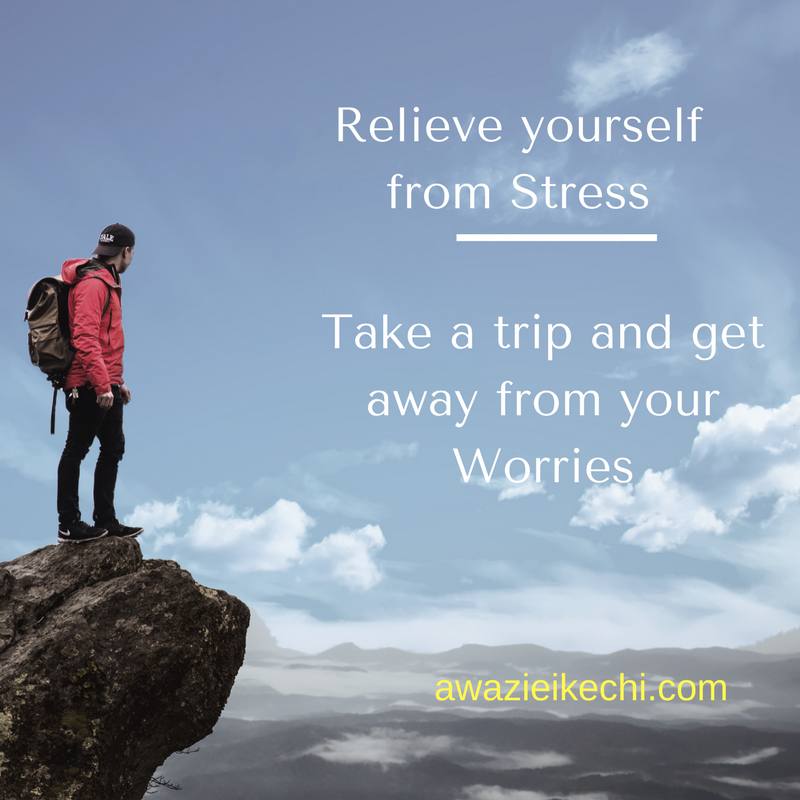 A visit to one of your favorite places will help you find a quiet time from your worries Click To Tweet
5. Write
You can write down your thoughts in a notebook. If you don't want others to see your writing, you can open an online journal. The goal of writing in your notebook is to let go of your stress.
Apart from writing down your concerns that cause you stress, you can also add a few things that you're grateful for. It can be about your family or work.
Sometimes, just writing down the things that you're grateful for will help ease your burden as they remind you that you're not the most unfortunate person in the world.
OVER TO YOU
How do you find ways to quiet your mind you are so stressed. Please share in the comment section below. Make a difference and have a great week.