To All Nigerians: Why You Should Get a FirsnameLastname.com Address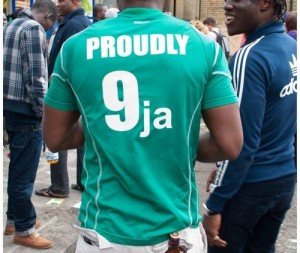 Social media has given us the opportunity to engage and communicate in ways that we could never imagine. Many people have found friends and loved ones who they have not seen for years. Thanks to the internet and social media platforms, this is now a reality. However, one thing that Social media has failed to do is to protect our identity and privacy.
A lot of Nigerians are struggling with security issues on Facebook. Recently, hackers have found a way to hack people's Facebook account. They first take your profile picture along with your name and create a new Facebook account. Then they ask your friends to add them and your friends think it's you and accept; after which they start writing anything they want under your name.
It's not just on Social media only. Fraudulent activities have surfaced on emails such as fake intention of relationship by ladies, reports of being stranded, missionary donations, ATM Pin validation and many more. These activities have ruined our image, as a nation on the internet.
Such situations make it necessary for Nigerians to begin to think of their image on the web or risk becoming a victim of impersonation but how do you solve this situation?
Sure you can try to work with security, privacy and authorization features on Social media but do you really have control over your web presence. Privacy violation is very popular across Social media platforms; It's no news that one's private information is leaked or traded for profit. Also think about all the terrible photos you posted on your profile or words that you wrote in your status which you wish you never did but have been captured by the prying eyes of Google search engine.
That's why I believe that you need a domain first and last name. If you think you might not need it, here are more reasons why you need one :
You Gain Control of what People Search About You
Search engines are an integral tool for every web user. When people search your name, you have a chance of controlling the first information they see.
Personal Branding
I have stressed the importance of branding but I emphasized on security. There are other areas of personal branding on the web. You can buy a domain name and create one or two pages about yourself (Check out about.me), your profession and projects (Here is an example).
If you wish to sell your books and become a speaker, you can create an online presence with your personal domain name. A lot of business icons like Nelson Mandela, Chiamanda Adichie, Poju Oyemade, Fela Durotoye and host of others have a personal domain name.
Create an online resume; recruitment agencies are beginning to use social media to recruit in Nigeria. With so many unemployment in the air, candidates need to innovate in order to stand out. It would be an added advantage to link your domain name to your profile.
You can also create a blog if you passionate about writing and can even use your domain name as an email. You can do much with your domain name; just be creative.
The Future
Lagos was once an area filled with vegetation until people began to purchase land and develop it . Today a piece of land in Lagos is very expensive. The internet space in Nigeria is just is like a vegetation. With rapid development in communication devices and mobile phone, online presence in Nigeria will soon explode. FirsnameLastname.com address might not be a requirement today but will definitely be in future. Imagine when you key into that era, you might not be able to purchase a domain name that is your personal name because someone else has taken it.
So take action now. The good news is that getting a domain first and last name is easy and cheap. You can purchase a domain name within the range of N1,500 –N3,000 depending on the registrar. NIRA is in charge of keeping record of domain names but does not register directly but through registered partners.
If you want to take your personal branding to another level, purchase a domain first and last name here. If you have a question, please make a comment below.
Here below are more resources you can read about personal