What The Rainbow Teaches Us About Making A Difference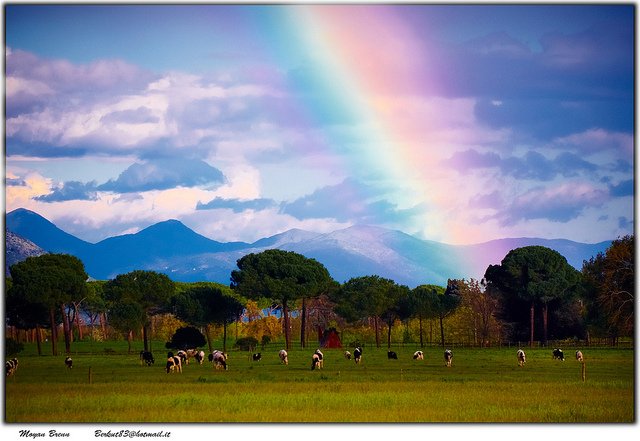 It's been a while since I gazed my eyes on one of nature's splendour. In the information age, we are so glued to our devices that we don't take note of nature itself unless it affects our plans.
This is what happened to me recently; I never noticed a rainbow until I gazed in the sky after a heavy downpour, trying to see whether the skies were clear. Then I saw it; what a beauty; a cloud of many colours.
Science has given facts about the rainbow and it's nice to know the data, chemical compounds and the reaction but to me when I see the rainbow it reminds me of one man who made the difference.
The story of this man is told in The Bible. The World was in chaos and God was upset with the World. People did evil things and even made angels marry women on earth but one man made the difference and changed the heart of God towards human race whom had been wiped out by a flood. God made a covenant with this man and the the rainbow was the Seal. Who was this man that was able to change the fate of the World. His name was Noah. (Genesis 6-7).
 So when we see the Rainbow, we see Noah, we see an ordinary man who changed the Word. We might not have the opportunity to be in the position of Noah but you can make a difference today; you can be an influence in your generation. 
It starts with small steps; It starts what people you who you communicate with all the time; It starts in your neighbourhood.
Make a difference today!
Hi, my name is Ikechi Awazie and this blog will give you personal development tips that will make a difference in your life. There is no benefit in playing small. Eventually you will come to realize this fact as you learn about people who inspire their generation to greatness. You can add me on on Twitter and Google+. Don't forget to sign up in order to get updates every week as well as The Complete Guide To Success Consciousness.
(Visited 132 times, 31 visits today)