A Mother's Great Faith and a Son's Fight For Surival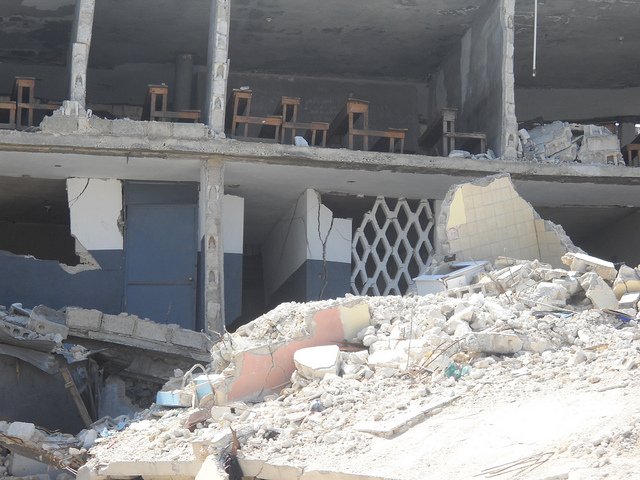 What happens when you are faced with a problem? How do you react when a challenge is beyond your ability? There are 3 ways I have observed people react to problems:
1. They complain about their problems 
They try and make people understand what they are going through. Eventually all we can do is feel sorry for them. Most of us though, will go the extra mile and try and solve the situation.
2. They weep about their problems.
I must confess that there are problems that will make you weep.
3. They tackle their problems head on.
They understand that every problem has a solution and they look for that solution with all the belief, hope, and faith they can muster which is why I am blessed by the story of Marie and her son Emmanuel in " Life without Limbs". Marie and Emmanuel faced a challenge that was beyond their imagination. Here is the story below;
Marie's Son Emmanuel was believed to be among the dead buried under a building. The 21 year old tailor had been with his mother in the apartment when the earthquake hit. She escaped but she could not find him afterward, their building now just a heap of rubble. Marie looked for her son at an emergency camp set up for people who had lost their homes, but she could not find him among the other survivors. She waited, hoping he might make his way there.

After several days, she went through the chaos and the destruction to search for her son. Heavy machinery at work on the site made it difficult to hear, but at one point Marie thought she heard Emmanuel calling for her.

Marie let everyone know that her son had called her from under the rubble, but no one was able to help her. But when international groups of rescue workers arrived, she was able to find an experienced team of engineers. She convinced them that her son was still alive. Using their equipment and knowledge, they cut through steel, concrete and debris at exactly the spot where she had heard her son's voice.

The kept digging until they uncovered Emmanuel's hand. He was reaching out to them. They continued until they freed his shoulder and they were able to pull him out. He had been buried for TEN DAYS. He was severely dehydrated, covered in dust and very hungry but he survived.
I applaud this mother's faith, persistence and hope as well as her son's fighting spirit. If you are facing a challenge in your life that is beyond you, let this story encourage you and sink in the lesson that there is hope in chaos.  
(Visited 8 times, 5 visits today)