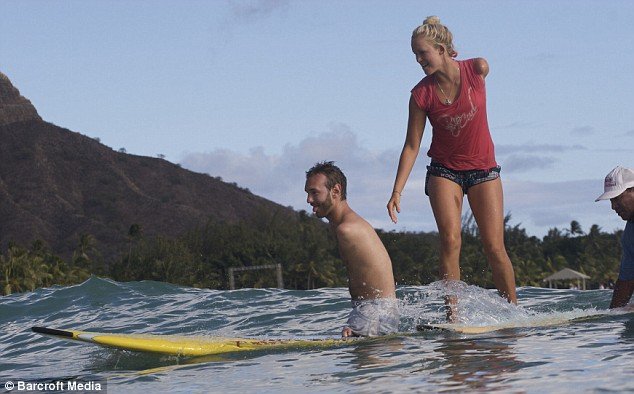 Take a look at this picture. What do you see? What is it doing to you? Yeah it's the picture of Nick Vujicic and Bethany Hamilton.
When you look at this picture, you don't have any excuse about what's possible in life.
So if you think, there is something you can't do, then you mind is giving you false information. Let your mind and brain look at this and let them process this information. Then they will tell you that anything is possible.
If people make you feel that there is no place for your dream in reality u can't achieve your dream, then let them see this picture and lie to you that some things are not possible.
If you have a dream that is crazy and you think its impossible, then look at this picture and question your mindset.
When you take time to think about this image, you will realise that nothing is impossible.
Anything is possible!!!!!!!
Hi, my name is Ikechi Awazie and this blog will give you personal development tips that will make a difference in your life. There is no benefit in playing small. Eventually you will come to realize this fact as you learn about people who inspire their generation to greatness. You can add me on on Twitter and Google+. Don't forget to sign up in order to get updates every week as well as The Complete Guide To Success Consciousness.
(Visited 24 times, 9 visits today)